what : hari makan nasi minyak
where : dewan perkasa, masjid ash-syarie, taman maluri, cheras
when : 27th may 2006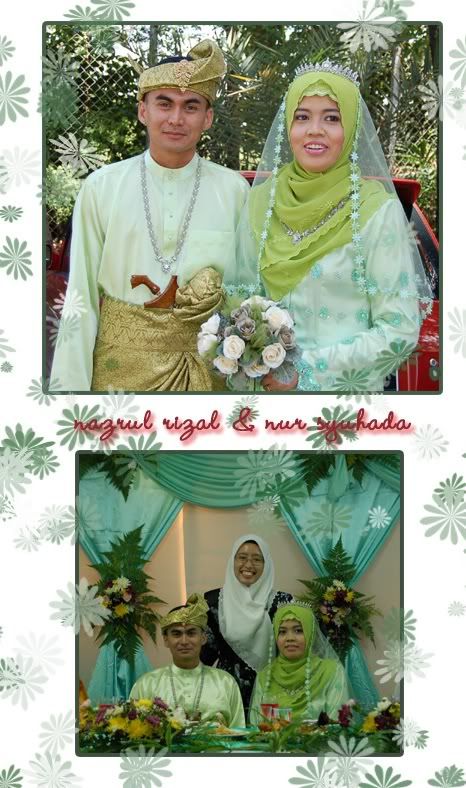 abg nazrul is my pet-bro since in usm, my mentor, my closest male friend and loyal trusted secret keeper. while kak ada on the other hand is perfect partner for me to kutuk this fella. nazrul and syuhada knew each other since undergrad years in usm, engaged last year. kakak a teacher while abang is a assist director at DCA. im truly happy from them..lepas nih kita lepak burger king kena angkut skali oun jr. or sya jr. lah plak.


majlis jamuan diadakan serentak dengan lil' sista kakak, chitra

p/s: abg and kakak.. sowie i cant make it to ur nikah nite. unpredictable problem occurred. thousand apologise!!!!
[img]