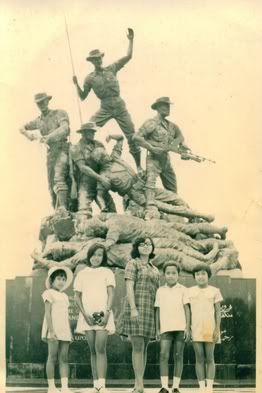 This picture was taken on 22 April 1968, as stated at the back of this 'ol photo belongs to my mum. *orang dolu-dolu lagi seksi tau*

dr kiri : untie zainon, kak naz's mom (my uda),my mom, my uncle man, and my uteh.


mama kata arwah atok selalu bawa mereka gi historical places, museum, and so on.. dolus2 tak banyak soping complexes..huhuhu.